Chirstmas Giving Campaign
Give Locally!
What:Refuge House Christmas Party
When: Saturday, December 16th at 6PM
This will be the third year that Koinonia has been able to participate in this wonderful event! This is a night of honoring, giving, and sharing the gospel! There are a couple of ways to participate:
Volunteer. Help is needed! Volunteer Hours are 5PM – 9PM.
Be a Sponsor. You can be a sponsor for this event a few different ways:
Sponsor a Family Gift. This typically consists of a collection of items such as family activity games, $25+ gas cards, and a some sort of treat for the family. You can purchase these things directly or donate $60 under Refuge House Christmas Party.
Raffle Prize Donation. Donate a really awesome raffle prize gift such as headphones, laptops, gaming systems, etc. You can donate specific items or money to purchase.
Sponsor Food for Event. Talk with Pastor Chad about how you can help sponsor the food for the event.
Any questions please email Pastor Chad at chad@kchanford.com.
Give Globally!
Goal: To build a Seva Center in Manubolu, India · $18,000
Reach India has the opportunity to establish a church (Seva Center) in Manbubolu, India. This town is located on the main road that connects the cities of Chennai and Kolklata. This town is primarily populated by Dalits, which are considered the lowest class in Indian culture. Reach India has been working in this town for many years. The Save the Girl program has had a significant impact in the local school and supports widows in the area. The local church does not have a building. A new Seva Center will provide a place for the church to worship and hold Bible studies, as well as start a tailoring school and tutoring programs. The church will be led by Pastor E. Manchar.
Other Ways to Give
Prefer a different means of giving? Try one of our other methods below.
Text to Give
Text your desired gift amount to 84321 — you'll receive instructions!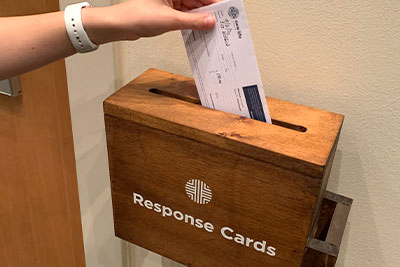 Give in Person
Place your cash or check in an offering envelope and drop it in the giving boxes near the main doors in the main auditorium.
Mail in Giving
Mail your offering to us at:
Po Box 1378
Hanford, CA 93232
Please label the envelope with Attn: Giving
Use the memo on your check or a note with cash to designate your offering.
If you would like us to send you pre-addressed giving envelopes, let us know!
Stocks, Crypto and Non-Cash Giving
Did you know that you can give stocks and other non-cash commodities like crypto currency to the church? You also receive a BETTER tax write-off if you give these items rather than first selling them! Please contact us and we can help!