When We Meet
After worship, you will be dismissed to the Learning Center Auditorium for games, fun and teaching. Arrange a meeting place with your family as Jr High & High School Students are dismissed at the end of their service.
IMPACT Wednesdays!
6th-12th grade
Wednesday evenings, 6:30-8pm in the Learning Center.
IMPACT Sundays!
Jr High & High School Classes
11am service only in the Learning Center Auditorium. Jr High & High School remain with family for worship in the Main Auditorium and then are dismissed to the Learning Center Auditorium.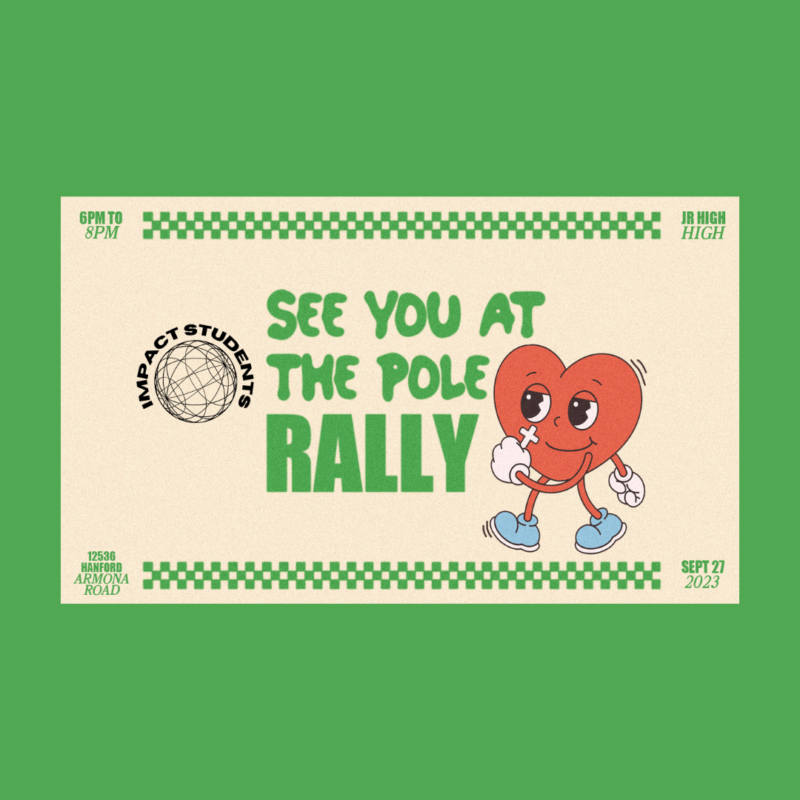 See You at The Pole
See You At The Pole™ is a global day of prayer for students that happens annually on the fourth Wednesday of September. Students will meet at their school flagpole before school begins to pray together. Students will be lifting up their friends, families, teachers, school, and Nation to God. This is entirely student-initiated, student-organized, and student-led.
At IMPACT Night we will be having a service to conclude this amazing event and continue to pray for the rising up of the next generation!
When: Wednesday | September 27 | 6 – 8pm (Usual IMPACT service time)
Who: Jr. High + High School Students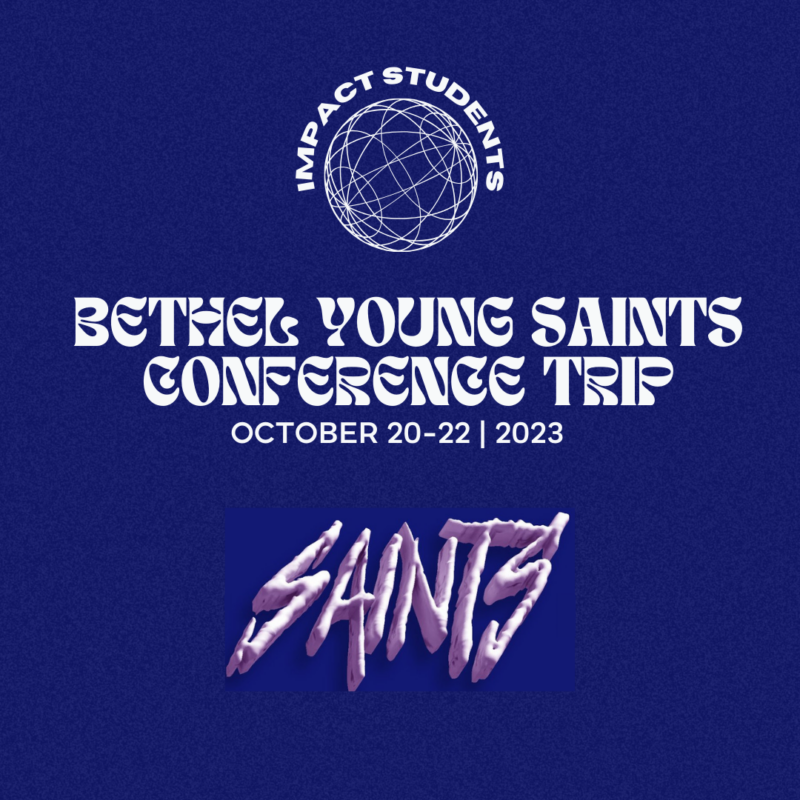 Bethel Young Saints Conference
October 20 – 22 | 2023
We are taking a select group of upperclassman students to the Bethel Young Saints Conference in Redding California! This will be a trip intentionally for the upperclassman to build community while also experiencing the tangible presence of God in a new setting.
Encounter Night
Join us Wednesday, October 4th for Impact Encounter Night! This will be a night of giveaways, food, worship, and more! Students grades 6th through 12th are welcome. Don't forget to wear your pink!